The Maryland Water Quality Trading Advisory Committee will hold its next meeting from 1:00 to 4:00 p.m. on Monday, February 22, 2016, in the first floor conference room (C-1) at the Maryland Department of Natural Resources headquarters, 580 Taylor Avenue, Annapolis, MD 21401. Parking is available across the street at the Naval Academy Stadium. Attendees should use Gate 6, which is the State employees' entrance.

The Advisory Committee acts as an ongoing consultative group to provide direction to the overall trading program and to oversee further enhancement of the trading infrastructure. Its first task is to review and refine a comprehensive Maryland Trading Manual document, with the goal of finalizing the manual document and identifying other necessary actions by the end of April.


There are upcoming demonstration and testing workshops for new and improved nutrient trading tools in the Chesapeake region. Please contact Susan Payne at NuTrade.mda@maryland.gov to reserve a space at the workshops or to learn more about the tools.

Urban Assessment Tool – The Maryland Department of Agriculture (MDA) received a USDA/NRCS Conservation Innovation Grant to develop a complementary assessment tool, similar to agricultural calculation component in the multi-state platform, for use by the urban sector in determining offset needs. The demonstration and testing workshop for this tool will be held on Monday, March 14, from 1:00 to 2:30 p.m., at the Maryland Department of the Environment Headquarters, 1800 Washington Boulevard, Baltimore, Maryland 21230. Parking is available in the lot surrounding the Montgomery Park building.

Registry and Marketplace – MDA received Chesapeake Bay Implementation Grant funding to enhance the multi-state registry and marketplace components that will be used to track nutrient trades, facilitate trading among buyers and sellers, and provide public access to information and documentation related to trading. The demonstration and testing workshop for these components will be held on Monday, March 14, from 3:00 to 5:00 p.m., at the Maryland Department of the Environment Headquarters, 1800 Washington Boulevard, Baltimore, Maryland 21230. Parking is available in the lot surrounding the Montgomery Park building.
Nutrient trading is a form of exchange (buying & selling) of nutrient reduction credits. These credits have a monetary value that may be paid to the seller for installing Best Management Practices (BMPs) to reduce nitrogen or phosphorous. In general, water quality trading utilizes a market-based approach that allows one source to maintain its regulatory obligations by using pollution reductions created by another source. As a market-based approach, increased efficiency and cost-effectiveness are achieved by letting the market determine costs. To achieve a desired load reduction, trades can take place between point sources (usually wastewater treatment plants), between point and nonpoint sources (a wastewater treatment plant and a farming operation) or between nonpoint sources (such as agriculture and urban stormwater sites or systems).
Over the years, pollution levels in the Chesapeake Bay have been increasing. Chief among these pollutants are nutrients, nitrogen and phosphorus. Much has already been done to reduce these pollutants with the development of Maryland's Tributary Strategies, but more is still needed. Over the last 15 years, federal, state and local programs have been developed to assist in mitigating the impacts of pollutants in the Bay; however, the amount of public sector funding required to achieve the desired reductions has fallen short in meeting the goals of a clean Bay. More . . .
Maryland's Nutrient Trading Program is a public marketplace for the buying and selling of nutrient (nitrogen and phosphorous) credits. The purpose of the Program ranges from being able to offset new or increased discharges to establishing economic incentives for reductions from all sources within a watershed and achieving greater environmental benefits than through, existing regulatory programs. To facilitate trading, a web-based Calculation Tool, Marketplace and Trading Registry have been established. The Calculation Tool will assess credit generating capacity while the Market Place and Trading Registry will record approved credits and transactions and provide a means for the public to track the progress of Maryland's trading program. More . . .
Learn more about Nutrient Trading here:
The Maryland Department of Agriculture is a member of the National Network on Water Quality Trading. In June 2015, that group published a comprehensive reference providing the essential tools for new and evolving water quality trading programs. "Building a Water Quality Trading Program: Options and Considerations" identifies common trading issues and the options, considerations, and examples important to building a trading program. It captures several decades of experience in trading programs and is the product of a dialogue between National Network participants who represent agriculture, wastewater utilities, environmental groups, regulatory agencies, and practitioners. To learn more about the National Network and its activities, go to willamettepartnership.org/nn-wqt; to download the full publication, go to wri.org/nn-wqt.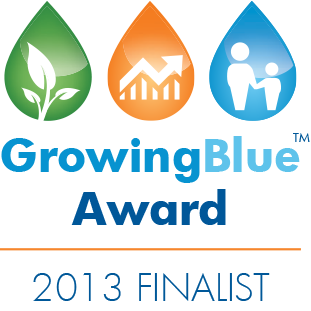 For more information about the nomination of the Maryland Nutrient Trading Program for the Growing Blue Award, see press release put out by the Maryland Department of Agriculture.